Archive | Mar, 2012
Here is your chance to win a license of Top Rated, Best Selling, and Most Advanced Battery Booster & Power Manager 'Batteryplus' to Squeeze Peak Performance Out of Your BlackBerry. Our friends at @bzlinkpremium are sponsoring this contest and 10 lucky winners will get this $5.99 app absolutely FREE.
Please read this post about them and to win a license leave your Blackberry PIN in comments. 
BZlink.us Premium OFFICIAL Reseller (Cheap)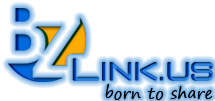 BZLink premium members can download files from 32 premium sites and also from torrent.
International Leeching Supported sites: 2shared.com, 4shared.com, BitShare.com, Cramit.in, Crocko.com, Ddlanime.com, DdlAni.me, Depositfiles.com, Easy-share.com, ExtaBit.com, FileMade.com, Fileape.com, Filedude.com, Filefactory.com, Filejungle.com, Fileserve.com, Filesonic.com, FreakShare.com, Glumbouploads.com, Hotfile.com, JumboFiles.com, Mediafire.com, Netload.in, Rapidshare.com, SlingFile.com, Uploaded.to, Uploadic.com, Uploading.com, Uploadstation.com, Wupload.com
Indonesia Leeching Supported sites: Maknyos.com, AsixFiles.com
What Leeching Looks like:
FAQ 
What is BZLink File Hosting?
BZLink File Hosting is a file hosting provider. We offer online storage/remote backup capacity, sophisticated uploading and downloading tools.
With BZLink File Hosting you can host files, images, videos, audio and flash on the same place.
Why should I use BZLink File Hosting?
Whenever you need to send a file that is too large for e-mail, BZLink File Hosting can help. If you need secure remote storage capacity for off-site backups, BZLink File Hosting offers solutions for you. If you want to access personal data from a variety of computers and don't want to carry around a USB stick, BZLink File Hosting is a perfect way of doing so.
Can I search for files other people uploaded?
No, because not everyone wishes to share the files they upload with everyone else. This way BZLink File Hosting can be used to share files with anyone you choose to, as well as keep it for yourself as a backup or to download from anywhere in the world.
What kind of files can be uploaded?
All kinds: from your party photos to an important document. The only restrictions are for pornography, nudity, sexual images and any kind offensive material, and, of course, copyrighted material.
Please refer to our TOS for more info on BZLink File Hosting terms of service.
How to delete a file I uploaded?
To delete a file you uploaded you must use Delete Link that was provided to you after the upload proccess.
If you lost your removal code you can simply wait until the file expires so it will be automatically removed from our site.
Can I hotlink the stuff I upload?
No. Hotlinking is not allowed on any kind of files uploaded to our servers.
Price: 6 USD/month and 55 USD/year
They will also give a month free if you purchase a year's worth of subscription.
For any question contact Jonathan -

Email: BzlinkPremium@gmail.com
Pin: 27FDC914

Twitter : @bzlinkpremium
About BatteryPlus :
Regional Selection in the 2010 BlackBerry Partners Fund Super Apps Developer Challenge
2009-2011 Handango Championship Award – Best Phone Tool
BatteryPlus is a powerful battery boosting tool and power management application specially designed for BlackBerry®. BatteryPlus automatically detects the type of your device and its active network (GPRS, Edge, 3G, or Wi-Fi, etc.). Based on system specifics, BatteryPlus then provides the most accurate information on your battery charge. An auto-updating live chart allows you to visually tracking your battery usage. You can adjust the chart view to examine battery capacity change during the day, week, and month.
BatteryPlus is also embedded with a variety of battery boosting techniques and provided the most easy-to-use boosting functions to assist you boost up your battery's running time. For example, Battery Plus will remember your last battery calibration time, notifies you when a monthly calibration is due, and turns off WiFi and LED when your BlackBerry is on low battery.
Download link : http://appworld.blackberry.com/webstore/content/4087/?lang=en
Here we are with the little analysis of yesterday's contest and list of the lucky 15. Response was really huge and at one time #BBIndia was trending on twitter (In Mumbai).
285 – Total Unique Entries
229 – Valid Entries (excluding those who are not following @bbindiaforums)
We used random.org to select 15 random entries from the 229 valid entries and 15 lucky Winners are -
@Highheelswaali
@sricant1
@ianoopt
@AaStHa_M
@Dnook
@MaxJain1
@Angell_Najm
@santoshappie
@tweet4rmMADAN
@namdiva
@iabhishekk
@ramjagoor
@Syed_umr
@vikaskapoor1000
@dharmubaba
BBIndia congratulate all the winners for winning a Flipkart e-Gift voucher of Rs. 200
Winners are requested to email below info to info@bbindia.net and we will email the vouchers in 2 days.
Info Needed -
Name , Twitter Handle , City , Mobile Number
We are really thankful to all the people who participated in our contest. Hope to see you all in our future contests too
If you have any questions regarding the contest please contact us at info@bbindia.net
Friends,
As we celebrate 2nd Anniversary of BBIndia, we want to say thank you by giving you a chance to celebrate, too.
How to Enter:
    To enter, follow

@BBIndiaForums

on twitter and retweet the contest tweet.

    There will be total 15 winners.

    Each winner will get a Flipkart e-Gift Voucher worth Rs. 200 

    Any retweets, or messages we believe to be spam will not be eligible for the contest.

    The Winners will be announced on our blog and in our twitter stream.

    Winners will be randomly chosen from eligible entries.
 Contest Tweet:
#BBIndia B'Day Giveaway- Flipkart vouchers worth Rs.3000; to win follow @BBIndiaForums and Retweet this tweet bit.ly/Bbirth
Deadline: March 21, 11:59 PM IST
About: BBIndia.net was started in March, 2010 to help Indian Blackberry users and it has 2800+ registered members. This forum is also backed by a very active (730+ members) google group/mailing list (bit.ly/BBInd) and members discuss everything about blackberry and help other members in their technical issues with Blackberry. Blackberry has also recognized BBIndia and posted this video from one of its group meet on their official Youtube channel.  (Link – http://www.youtube.com/watch?v=6lJQi4fkS4M )
BBIndia.net is a very active forum with 90K page views and 45K unique visitors per month. Facebook fans: 1200+, Twitter: 1150+.
To Advertise on BBIndia Contact us on info@bbindia.net
Recent Posts

Categories

Recent Comments

BBIndia on Twitter