Archive | Featured
Aircel has launched a contest to find a lucky blogger who will win a 54 day all-expense paid trip to travel and stay with the one of the most successful cricket teams of IPL- Chennai Super Kings.
The contest leverages Aircel's association with the Chennai Super Kings and allows the users to log on to www.AircelAllAccess.com using their FB accounts where they can submit their entry – a minimum 100 word write up on a popular winning moment for the team. Once shortlisted, the users will be auditioned in Chennai, where they'll be evaluated once again. Only one blogger will be chosen as official blogger.
Press Release
New Delhi, March 19, 2013: Aircel, one of India's leading telecom players, organized the first edition of its Bloggers' Meet, #AircelBlogUp, to discuss Aircel's brand journey and its national consumer initiatives with the Chennai Super Kings. Held at Striker, Ambience Mall in New Delhi on March 15, 2013, the evening witnessed a host of cool activities for the bloggers resulting in exciting prizes such as a bat with all original autographs of the members of CSK, sports kits, sippers etc.
Among the bouquet of initiatives lined up by Aircel for the upcoming 6th edition of IPL, 'Aircel All Access' is an innovative engagement touch point. The contest leverages Aircel's association with the Chennai Super Kings and allows the users to log on to www.AircelAllAccess.com using their FB accounts where they can submit their entry – a minimum 100 word write up on a popular winning moment for the team. Once shortlisted, the users will be auditioned in Chennai, where they'll be evaluated once again. Of these, one will emerge victorious as the official blogger who'll get a 54 day all-expense paid trip to travel and stay with the one of the most successful cricket teams of IPL- Chennai Super Kings.
But then, for a true cricket lover, this is just the beginning of an exciting inning. The final winner would also be given the task to be a part of pre match discussions, cover all IPL matches, blog from the stands and attend after match celebrations.
Besides this, other initiatives that were given due prominence at the event were – Fashion For A Cause, where garments inspired by the tiger will be showcased at the upcoming Lakme Fashion Week and Kaun Dega Man of the Match, a contest which will choose three winners who will get to hand over the Man of The Match trophy LIVE in front of millions of people.
Speaking at the occasion, Anupam Vasudev, Chief Marketing Officer, Aircel Ltd, said, "Aircel is proud to be associated with one of the most prestigious and successful cricket teams of the IPL – Chennai Super Kings. Our partnership with CSK aims to encourage cricket and provide a great platform for the new crop of talent to shape up into champions of future. Through our association with CSK, we offer our customers something 'Extra' like tickets, CSK merchandise and innovative consumer engagement programs along with the opportunity to witness and experience the best international cricket with some top ranking Indian and international players."
So if you think you have it in you, do knock at www.AircelAllAccess.com or join the conversation on https://www.facebook.com/aircel.
About Aircel:
Aircel is one of India's leading telecom operators. It won 3G spectrum in 13 circles and BWA spectrum in 8 circles and has successfully launched 3G services which is the fastest roll out ever in the Indian Telecom Space. Aircel has been constantly innovating products and services and is credited with making 3G affordable to masses by launching Pocket Internet Smart which offers best value 3G packs. Aircel Pocket Internet Smart gave a boost to 3G adoption in the country as it is a true value for money product that allows consumers to access unlimited 3G data at extremely affordable prices. Aircel has positioned itself as a data led telecom player and has addressed the multi-functionality of a mobile phone in many innovative ways which are Industry firsts, be it the Aircel Pocket Internet, Pocket Internet Games and Facebook Voice Updates on Aircel. Aircel is also a preferred telecom network to launch Apple iPhone 3GS, iPhone 4, iPhone 4S and iPhone 5. For more information, log on to www.aircel.com.
Here is a very good review of latest BlackBerry Z10 by our senior member Prakash Shetty.
Some Initial notes (I will be running it through the day today to get a fairer assessment) :
The box did not include a holster, yes its a black unit without the holster. Quite surprising. Either they did not bundle it along or it was flicked by the person who carried it or the dealer.
The build quality is nice and looks like BlackBerry took a lot from the iPhone, Nokia and Samsung. The front looks like its been totally inspired by iPhone (some might term it as a blatant ripoff), the top,bottom and sides reminds me of the polycarbonate shell Nokia uses and the clickety clack battery cover is what samsung uses (on the thinner side) on all its phone.
The phone misses out on premium quality build material like that steel band on the 9900 and the carbon fiber weave style battery cover on the black 9900.
But make no mistake … this is one solid built slab, it reassures you that it will not end up in tragedy on a drop like the iP5 and all those nicks and dents will be well hidden incase you drop this to the ground.
Bootup times are far better than the older BB's but not as fast as other OS's. Not something i will mind since it does not require a reboot on upgrading apps though OTA updates might require one … and thats not going to be too often.
The setup was smooth and went without issues, though the battery juiced out (it was @80%) with a device wipe, setup and installing app updates.
Some apps which showed an update crapped out on update and needed to be uninstalled and reinstalled.
The UI is solid and has some learning curve which will take a couple of days at the max to master.But all those swipes and gestures surely smudges the screen
That virtual keyboard is really nice and feels very assuring while typing at a faster speed.
On the onset the dropdown at the top missing a mobile network config shortcut (it has Wifi and Bluetooth, but no Network) which i have been so used to on BB7 was a bit of a pain. But these are only nitpicking, as all these will eventually arrive with updates …. 10.1 would be more solid as and when it arrives.
Battery life is as comparable to other smartphones… yes that era of long battery life seems to be over with BB7 & Symbian. All that modern hardware is ought to take its toll.
BB World is filled with lame, crappy and lack lustre apps, looks like its a couple of years behind. They look like symbian apps
No Skype or Whatsapp on BB World atm, though this should arrive soon.
The Maps app is pathetic and lacks any detail. would love to see Google Maps arrive on this device.
All in all it surely is a great device and BB has nowhere to go accept further up the ladder. They have surely pulled themselves together to breed a pedigree that has a very strong genetic legacy. BB now needs to listen carefully to its users and bring about changes faster than they were used to. Looks like the first casualty in BB's ascent back up is surely WP.
The screen is bright and vibrant and that high PPI surely makes it one of the best out there.
BIS i am not sure of since the sim i am using has a BB and a regular 3G plan and it stops working when i alter the APN. Removing the apn is not possible since the save switch blanks out once i clear it, so i put a wrong APN and it stopped working.
BBM Video calling will have to wait till i find another BB10 user
No Crash or Hang issue faced as yet.
Swipe gestures have been flawless and have worked without a hitch.
Word Substitution (AutoText) is present and u can add your own autotext to it.
I will be checking out the camera and the bundled headphones today.
Is this for me ? is the million dollar question
Well surely without any doubt it is for those who have held on to their BB against the onslaught, remember we have used a BB despite the lack of apps … this is BB on steroids, those few apps that we used is already there or enroute …. we have been used to lesser apps and patience has been in our DNA
But maybe those physical qwerty keyboard loving BB addicts can hold on to their BB6/7 devices a bit longer till the Q10 arrives.
For those already on Android/iOS ….. this device is not for you, that lack of apps is a sure killer and there is nothing that you cannot do on your handset apart from BBM and most have been living without BBM. Well the apps will eventually come, but patience is a virtue only BB users posses
To discuss this and ask questions join our mailing list – http://groups.google.com/group/blackberry-india
Follow Prakash on twitter @PwrUsr
I have found that there are very few reliable sources for the current price of BlackBerry devices in India.
Here I am sharing some good source I use to check the BlackBerry Price in India.
Smartprix - This site is very new but very much reliable and up to date. This has lots of good other features as well like compare, find a mobile etc. They also have a BlackBerry Price List which gives you an easy way to check the price of all models.
MySmartPrice -  This is my 2nd trusted site to check the rates. This site is little older than Smartprix and very popular too. But lately they are not updating the content frequently. Also some models are not listed. But I always visit this site too for double check the rates. They also have a Price List.
Flipkart - Flipkart is not unknown to any online shopper and it is undoubtedly the best portal for online shopping.  You can also check the price for BlackBerry on Flipkart but keep in mind their rates are little bit on higher side. But to get a rough idea about the price, this is a great site. And if the difference is not much I will suggest you to buy from Flipkart only.
If you have any other site in mind, please share with us in comments.
Emobistudio is providing 50% discount on their 2 apps – Brainwave Tuner and MemoryUp Pro.
Brainwave Tuner
Coupon Code "HappyDay0617"  Price :  $3.99 1.99 
Brainwave Tuner is a brain wave stimulation application that generates tones with binaural beats, which can change your brain frequency towards the desired state, be it relaxation or enhanced attention. Brainwave Tuner support devices with OS5.0+. 20 Preset Updated Sound
Patterns are included in Brainwave Tuner.
Features in Brainwave Tuner v3.0:
1. Add an "Exit" function of Brainwave Tuner when the set timer stops in order to save battery;
2. Embedded phone's speaker to adjust volume and add a "Mute" function for sound button before volume bar;
3. Embedded a new play indicator on your phone's homescreen to tell you that Brainwave Tuner is running in background now;
4. Add a new full screen advertisement to help you know our another great Ultimate Brainwave Entrainment App on BlackBerry App World;
5. Other minor optimizations, like loading speed, short descriptions and ect….
App World Link – http://appworld.blackberry.com/webstore/content/3062/?lang=en
Besides, almost all mobile users can get it from http://www.imoblife.com/brainwave_tuner.html
MemoryUp Pro
Coupon Code "FatherDay0617"     Price: $16.99 8.49
MemoryUp Pro, is specially designed to solve this critical issue. By taking control of the Java Virtual Machine (JVM) of your mobile system, it frees system resources and reclaims unused RAM for better use. Mobile RAM optimization enhances cell phone's performance by making more memory available for both applications and the mobile system.
Features in MemoryUp Prov4.0:
1. Fully support BlackBerry devices with OS7.1, such as 9790,9900,9860 and so on
2. Update "More Apps" option so that BlackBerry users can get more our apps on BlackBerry App World directly
3. Add "Contact Support" function under "About Screen" for customers to ask for help during using our apps conveniently.
4. Other Minor Optimizations, like function optimization, interface optimization, ect.
App World Link – http://appworld.blackberry.com/webstore/content/833/?lang=en 
Besides, almost all mobile users can get it from http://www.emobistudio.com/memoryup_pro.asp
Guys after a overwhelming response today we are announcing the 3 lucky winners of our cool case contest.
And winners are -
@Hetal8485Patel

@sathutweety

@ashfaqchisthi
Congratulations and Thanks to all those participated.
Looking forward to similar kind of participation in future too
Friends,
Stuffcool.com is India's first e-store dedicated to gadget accessories. They help you buy the right gadget accessory from their vast collection of international brands.
This month they are sponsoring a contest for http://BBIndia.net members and twitter followers. 3 lucky winners can win a cool case for their mobile of their choice up to Rs. 999. You can see some of the cases at this link.
Contest Tweet:
Win cool cases from @stuffcool & @bbindiaforums; to win follow both on twitter & RT this tweet. Rules –http://bit.ly/stuffbb
How to Enter :
    To enter, follow @stuffcool & @BBIndiaForums on twitter and retweet the contest tweet.
    3 lucky winners will be randomly chosen from eligible entries.
    Each winner will get a mobile case of his/her choice up to Rs. 999.
    Any tweet we believe to be spam will not be eligible for the contest.
    Winners will be announced on our blog,twitter stream & on the Stuffcool Facebook Page.
    This contest is open to only Indian residents.
    Last date to Enter – 15th June, 11:59 PM IST
Hi,
On March 22nd we started a contest to win 10 licenses of popular GPS Navigation App UbiNav.
We have selected 10 lucky winners randomly. Thank you to everyone who entered.
Aayush Gadia
Ankit Khandewal
Ashish Arora
Janardhanan
Jayanth
KARTIK HM
Linom
Luke Clark
Nikhil Gujar
Nishant
Winners are requested to provide their email IDs to info @ bbindia.net.
Yes, we are back with a new contest for our blog readers. This time we are giving away 1 year subscription of popular GPS navigation app – UbiNav.  Check this review on BerryReview. This app is available for US$29.99 in Blackberry App World.
SUPER APP! Winner at 2010 BlackBerry Super Apps Developer Challenge (EMEA)!
Description – Turn your mobile device into a reliable GPS mapping solution with real-time turn by turn navigation on screen.  You may also listen the turn-by-turn vocal instructions and find whatever you need wherever you are. You can find, map, navigate to, or simply call over 10 million businesses listed within the database (No more expensive directory calls!) and eventually save them among a your list of "Favourite" locations for future use.
When driving with UbiNav you may switch between 2D, 3D and Overview map.  Moreover, the navigator will provide you with your time to arrival, distance to arrival and time of arrival.  In addition, a small pictogram icon will help you know exactly which way to turn on complex intersections or which exit to take at a roundabout. UbiNav lets you interact with your Facebook profile to provide friends and contacts with real-time information about your movements: every time you start a navigation with UbiNav you can update your profile with information such as "I'm leaving now for …"," My estimated time of arrival is …", "I'm arriving at. ..".
You do not need to download upgrades or updates as UbiNav Navigation updates itself with latest maps every three months! Furthermore UbiNav exploits BlackBerry internet service (BIS), with no extra charges to your account's billing. For one year subscription, you may choose any European country to navigate and a choice of 13 languages.  With it's dynamic menu interface the application is easy and intuitive.
UbiNav compatibility list now includes even non-GPS BlackBerry smartphones: just connect a GPS receiver via Bluetooth and navigate with UbiNav! Models Pearl 8100, Curve 8300, 8520 and Curve 3G 9220 require external Bluetooth GPS receiver to work with UbiNav.
UbiEst is a leader in the mapping and navigation software solutions. Please visit http://www.ubiest.com to discover more about our company.
App World link – http://appworld.blackberry.com/webstore/content/54725/?lang=en
How to Enter :-
Follow @bbindiaforums on twitter and Like our Facebook page. Leave a comment with your email id and tell us why you need this app?
Last date to enter is – May 31st. Results will be announced in June 1st week.
Hi,
We have selected 10 lucky winners for the BatteryPlus contest. Thank you to everyone who entered.
| | |
| --- | --- |
| Name | PIN |
| Aayush | 22DCC6E1 |
| Suryadeep | 27EB9892 |
| bhavit desai | 22500D24 |
| Ashish Arora | 27E8FAE4 |
| ritesh | 28574665 |
| Kumar Mrinal | 22DD5BF1 |
| Santosh | 28B3689E |
| Rahul Taneja | 329531FF |
| Vishal | 2375A871 |
| Akshay | 21FCB432 |
We will send the key via BBM.
Here is your chance to win a license of Top Rated, Best Selling, and Most Advanced Battery Booster & Power Manager 'Batteryplus' to Squeeze Peak Performance Out of Your BlackBerry. Our friends at @bzlinkpremium are sponsoring this contest and 10 lucky winners will get this $5.99 app absolutely FREE.
Please read this post about them and to win a license leave your Blackberry PIN in comments. 
BZlink.us Premium OFFICIAL Reseller (Cheap)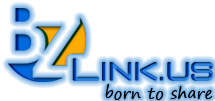 BZLink premium members can download files from 32 premium sites and also from torrent.
International Leeching Supported sites: 2shared.com, 4shared.com, BitShare.com, Cramit.in, Crocko.com, Ddlanime.com, DdlAni.me, Depositfiles.com, Easy-share.com, ExtaBit.com, FileMade.com, Fileape.com, Filedude.com, Filefactory.com, Filejungle.com, Fileserve.com, Filesonic.com, FreakShare.com, Glumbouploads.com, Hotfile.com, JumboFiles.com, Mediafire.com, Netload.in, Rapidshare.com, SlingFile.com, Uploaded.to, Uploadic.com, Uploading.com, Uploadstation.com, Wupload.com
Indonesia Leeching Supported sites: Maknyos.com, AsixFiles.com
What Leeching Looks like:
FAQ 
What is BZLink File Hosting?
BZLink File Hosting is a file hosting provider. We offer online storage/remote backup capacity, sophisticated uploading and downloading tools.
With BZLink File Hosting you can host files, images, videos, audio and flash on the same place.
Why should I use BZLink File Hosting?
Whenever you need to send a file that is too large for e-mail, BZLink File Hosting can help. If you need secure remote storage capacity for off-site backups, BZLink File Hosting offers solutions for you. If you want to access personal data from a variety of computers and don't want to carry around a USB stick, BZLink File Hosting is a perfect way of doing so.
Can I search for files other people uploaded?
No, because not everyone wishes to share the files they upload with everyone else. This way BZLink File Hosting can be used to share files with anyone you choose to, as well as keep it for yourself as a backup or to download from anywhere in the world.
What kind of files can be uploaded?
All kinds: from your party photos to an important document. The only restrictions are for pornography, nudity, sexual images and any kind offensive material, and, of course, copyrighted material.
Please refer to our TOS for more info on BZLink File Hosting terms of service.
How to delete a file I uploaded?
To delete a file you uploaded you must use Delete Link that was provided to you after the upload proccess.
If you lost your removal code you can simply wait until the file expires so it will be automatically removed from our site.
Can I hotlink the stuff I upload?
No. Hotlinking is not allowed on any kind of files uploaded to our servers.
Price: 6 USD/month and 55 USD/year
They will also give a month free if you purchase a year's worth of subscription.
For any question contact Jonathan -

Email: BzlinkPremium@gmail.com
Pin: 27FDC914

Twitter : @bzlinkpremium
About BatteryPlus :
Regional Selection in the 2010 BlackBerry Partners Fund Super Apps Developer Challenge
2009-2011 Handango Championship Award – Best Phone Tool
BatteryPlus is a powerful battery boosting tool and power management application specially designed for BlackBerry®. BatteryPlus automatically detects the type of your device and its active network (GPRS, Edge, 3G, or Wi-Fi, etc.). Based on system specifics, BatteryPlus then provides the most accurate information on your battery charge. An auto-updating live chart allows you to visually tracking your battery usage. You can adjust the chart view to examine battery capacity change during the day, week, and month.
BatteryPlus is also embedded with a variety of battery boosting techniques and provided the most easy-to-use boosting functions to assist you boost up your battery's running time. For example, Battery Plus will remember your last battery calibration time, notifies you when a monthly calibration is due, and turns off WiFi and LED when your BlackBerry is on low battery.
Download link : http://appworld.blackberry.com/webstore/content/4087/?lang=en
Recent Posts

Categories

Recent Comments

BBIndia on Twitter